Dimensions:
252.00mm x 211.00mm x 84.00mm

Smart Lighting Control With LifeOn Hue
LifeOn Integrates Hue in your personal wireless network which enables you to create and control light using your smartphone or tablet. Bringing endless possibilities to help you get creative and help you personalize your lighting to suit your and your family's lifestyle. 
Hue directly integrated with LifeOn hub through which you can customize your light color as per better experience. You can easily control your lights and scenes from any where, anytime. LifeOn Hue integrated with most of the IOT devices. 
Providing luxury visual experience, a powerful scene through which you can customize your world
LifeOn Hue provides you luxury lifestyle, creating scene as per your moods and making you more energetic
Securely connected with your home wi-fi network and can be controlled from any where
Set your mood and customize daily routine with white or natural light  
Integrated Bluetooth and Wi - Fi feature enables you synchronize lights as per your music
LifeOn Hue integrated with most of the IOT devices which provides central controlling points for these IOT devices
Lifeon Integrated Hue allows you to home lighting control, security control, door access, automotive control, wellness control and much more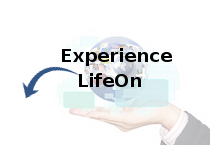 Now LifeOn connected with Office Hue (ID:10231), You can enjoy yourself by switching it ON / OFF, set brightness, saturation as per your your moods.
Disclaimer : All brands and trademarks mentioned or pictured in this report are the sole property of their respective owners. 
LifeOn Hue has number of use cases giving you the best luxury experience:
LifeOn integrated hue can be controlled from any where at any time
You can automate your home or offices lights as per your availability, For example, when you will available at home, all lights will be Switched ON based on outside Sun light, when your are leaving for office all lights will be switched OFF and much more. 
Play an important role in home security, protect your home valuable assets by notifying you through mail or message
Hue is integrated with your Locker, whenever any motion detected, the color of your hue bulb will change and it will notify you via text, voice or mail
Hue has variety of Color changing "scenes" and "light recipes" that are really useful in creating memorable scene
| | |
| --- | --- |
| Material: | Glass |
| Voltage: | 110 / 220 Volts |
| Batteries Included: | No |
| Batteries Required: | No |
| Wattage: | 9 Watts |
| Incandescent Equivalents: | 50 Watts |
| Color Rendering Index: | 80 |
| Weight: | 200 gram |
| Dimensions:  | 8 x 15.1 x 8 cm |
| Area Lighting Classification: | IP20 |
LifeOn Hue Key Feature
Based on the needs of every individual or organizations we have integrated Hue with our LifeOn platform. The bundles enables you to pick a complete functional system for your need. It's versatile feature provides you smart automation control of home, wellness, automotive, security and media.
The LifeOn Integrated Hue has following features which provides you luxury lifestyle: 
One of the most important feature of Hue is remote controlling which can be controlled from anywhere and anytime
Hue is next generation LED technology that has extensive remote control feature
Easy customization, you can easily customize color and intensity of individual lights as per your requirement
Create lighting scenes based on your favorite photos using your smart phone or tablet
Hue lights can be controllable  from your smart phone or tablet
By using single bridge you can be able to control 50 lights at a time