Dimensions:
200.00mm x 98.00mm x 34.00mm

Automation Control With Smart Extension Board
Smart Extension Board in your personal wireless network which enables you to create and control light using your smartphone or tablet. Bringing endless possibilities to help you get creative and help you personalize your lighting to suit your and your family's lifestyle. 
Suitable for family use to build smart home for more comfortable life
Controlling each switch independently, greater flexibility and can be controlled from anywhere at anytime
LifeOn Smart Extension Board is capable for Smart Home, Internet Of Things, Industrial controlling and much more
Controlled by IPhone, Android, PC; Modular inclusion in Life ON or standalone
Can be used in industry for low cost, high efficient in intelligent controlling for devices
Saving timing, power and making more productive for end user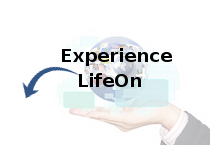 Now you are connected with G8 Office Smart Extension Board with device ID 10014. 
Here 0 indicates device is OFF 1 indicates device is ON :
Disclaimer : All brands and trademarks mentioned or pictured in this report are the sole property of their respective owners. 
LifeOn integrated Smart Extension Board has number of use cases giving you the best luxury experience:
LifeOn integrated Extension Board can be controlled from any where at any time
Automatic Switch ON / OFF, for example if your are out of house and you forget to switch OFF home appliances, by using your smart phone or tablet you can easily switch OFF your devices
You can easily turn ON your water heater when you are out of house and you will get hot water after reaching home
You can set water heating timing of your geyser, this will save your time, save power and makes you healthy
Providing you secure connectivity with your home network, for connectivity it requires valid password
Easy customization, you can schedule your feature program which save your time as well as power, for example - Every morning at 7:30AM turn ON water heater and remain operational till 15 minute
Providing you exact status of your home appliance either it is ON / OFF
| | |
| --- | --- |
| Dimensions: | 200 x 98 x 34 mm |
| Working Voltage: | AC 110/220V |
| Standby Power Consumption: | 2W, MAX, 3W |
| Working Temperature: | -25~75°C |
| Working Current: | 200 mA |
| Storage Temperature: | -40~85°C |
| Storage Humidity: | 5%~95%RH |
| Socket Maximum Output Power: | 3000W |
| Wi - Fi Bandwidth:  | 2.4G |
| Relay Parameters: | 10 A 250 VAC/ 30 VDC |
Smart Extension Board Key Features 
The LifeOn Integrated Smart Extension Board has following features which provides you luxury lifestyle: 
WIFI interface, network to be controlled by WIFI connection - Compatible with most home routers, can work as standalone, without the need for additional gateway
3 channel large current relay output - Control each switch independently, greater flexibility
6 Sockets, 5Amp each - Use to power on/off upto 6 devices (G8 Extn Board controls in pair)
Controlled by IPhone, Android, PC; Modular inclusion in Life ON or standalone
Unique AP+STA work mode, can be as AP to work and  also join in the ordinary router at the same time
This feature allows modules to join common routers to connect outside network at the same time, also as AP accept local mobile terminal (mobile phone, tablet, etc.) control
Provide module details, the application routines and customized application (IOS, Android) for customer